You've probably thought of friends, family, and followers who would benefit from the insight gained during an Everclear session. Refer those folks and you'll both get free money to use on Everclear!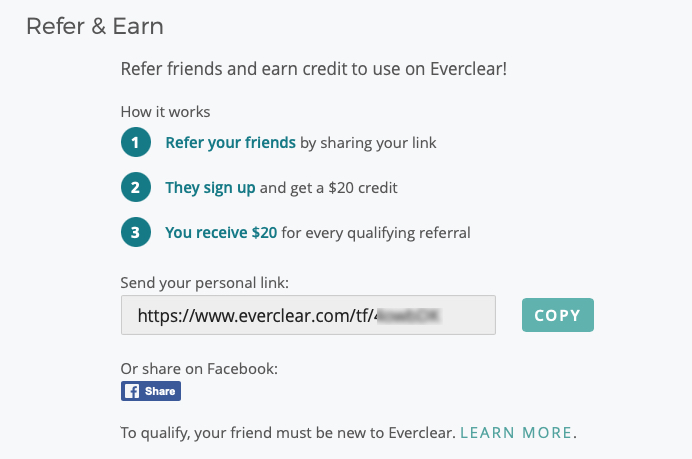 Here's how:
Refer someone new* to Everclear by sharing your unique referral link with them.
When your friend uses your special link to sign up on Everclear, they get $20 in credit to use on Everclear. That's $20 in addition to our "Free 3 Minutes" offer that every new client receives!
As soon as your friend spends $20 in real money, you get $20 to use on Everclear.
To get the referral credit, use your unique referral link found in the left panel of your Dashboard or in the Settings tab on the app. Click Refer & Earn and copy your link. Paste that wherever you want, or use the handy Facebook button provided. A record of referral credits can be seen by clicking Transaction Details on the Dashboard.
Refer & Earn on Social Media
Combine these fun graphics with your unique referral link and share Everclear with your social media friends and followers. Right-click or long press on the images you want to save & share!